ipl hair removal machine ipl hair removal machine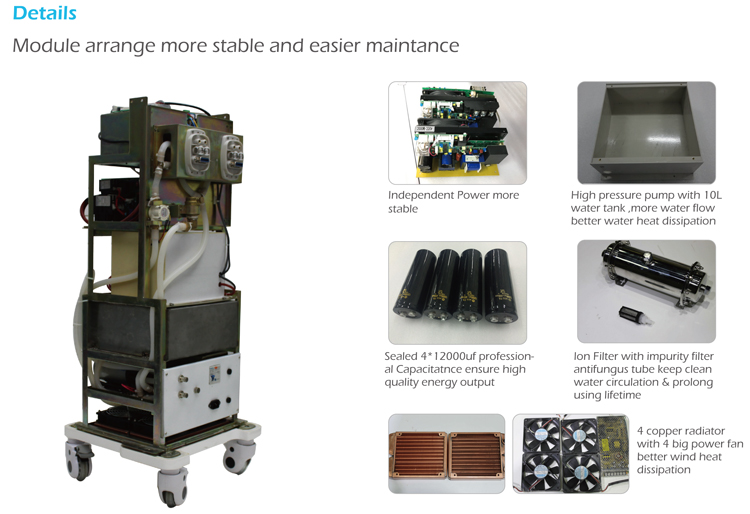 | | | | |
| --- | --- | --- | --- |
| Differnence | General IPL shr | FMS-I | Advantages |
| Wavelength | different filter change | 2 professional handle | No energy eradiate divergence,no need change fliter ,longer lifetime . |
| Hand piece | 1 handle 1 connection | Auto-Identified | Auto-identified HR SR VR handle ,more safe and humanized |
| Energy | max 50J/cm2 Low or not accurate | Max 60J/cm2 ,Powerful & Auto Calibration | More accurate & effective energy output & longer lifetime |
| Impurity Filter | 1 impurity fliter | Ion & Impurity filter | Ion filter & Impurity remove any rubbish more than 100um produced during using, this specification prolong the life span of lamp and handpiece effectively. |
| Monitor function | Unavailable | Available | Which shows all of connected points on display and monitor them all the time, which cuts a lot of time for maintenance if there is any problem with machine. |
| Water sensor | Unavailable | Available | Water temperature sensor, water level sensor and water flow sensor make sure the machine to work safely and loose your worry on burned handpiece and burning patients, and prolong the life span of the xenon lamp. |
| Cooling | Single-deck semiconductor+Magnitic pump+aluminum radiator | Double-deck semiconductor+High pressure vane pump+Copper radiator | Faster and stronger water circulation and heat dissipation ,4 times better cooling than general to ensure machine continues working time . |
| Case | Copy case or plastic material | Unique design case with pure ABS material | Self-design case by ourself ,unique ,avoid others various quality machine in same case . 90% purity ABS ,exceptional damage resistance . |
Treatment Principle:
SHR Utilizes the melanin path only partially (50%).and combining In-Motion technology, gently warms the skin helping penetrate light energy down to the follicles . Slower, but longer heating process more effective for permanent hair removal than traditional ipl. Therefore, when using SHR, the device is passed over the tissue multiple times (in motion) using low energy but a high rate of repetition instead of using the traditional method with single,high-energy impulses. Thus, the hair melanin, as well as the tissue of the stem cells, is heated with low energy at a slow pace and over a longer period of time to a comfortable temperature of 45 Celsius.
With the selective absorption for the skin to light energy, various pathological tissues of corium and epidermis creates Photo thermolysis effect .The pigment tissue and vascular pathological tissue would absorb more energy without injuring the epidermis, and then remove these pathological tissues better and get the effect. The light acts on the entire skin corium and connective tissue, stimulates the collagens of different depth to realign and grow,then gets treatment effect.E-light, combines IPL and Radio Frequency to reach deeper down and does not affect IPL treatment . By using this latest technology together, it has the bonus of rejuvenating the skin at the same time leaving it softer than normal.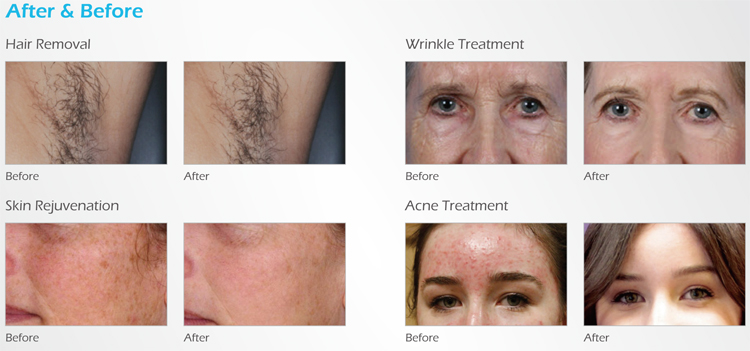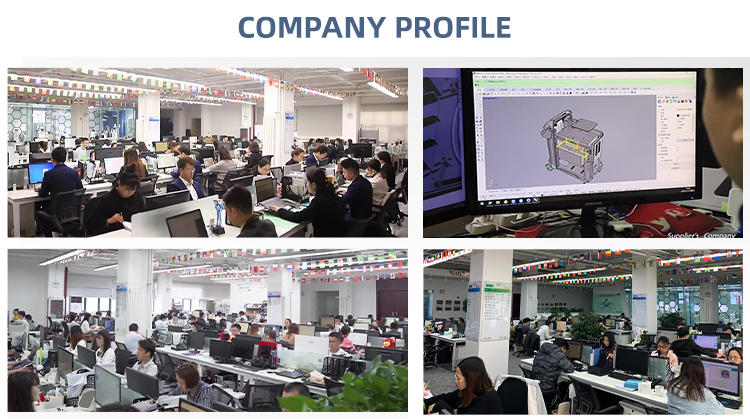 Beijing Leadbeauty S and T Co. Ltd was established since 2002 and located in Shunyi District, Beijing, China .We integrated R&D, production, sales and training services for a highly efficient and optimal manufacturing corporation. Over the years, Leadbeauty has assembled a group of well- trained technical talents who specialize in various fields, such as optoelectronic technology, medical aesthetic clinics, mechanical design, product appearance design, medical beauty advisor and other appearance related industries. Currently we have more than 200 well -trained, dedicated employees.